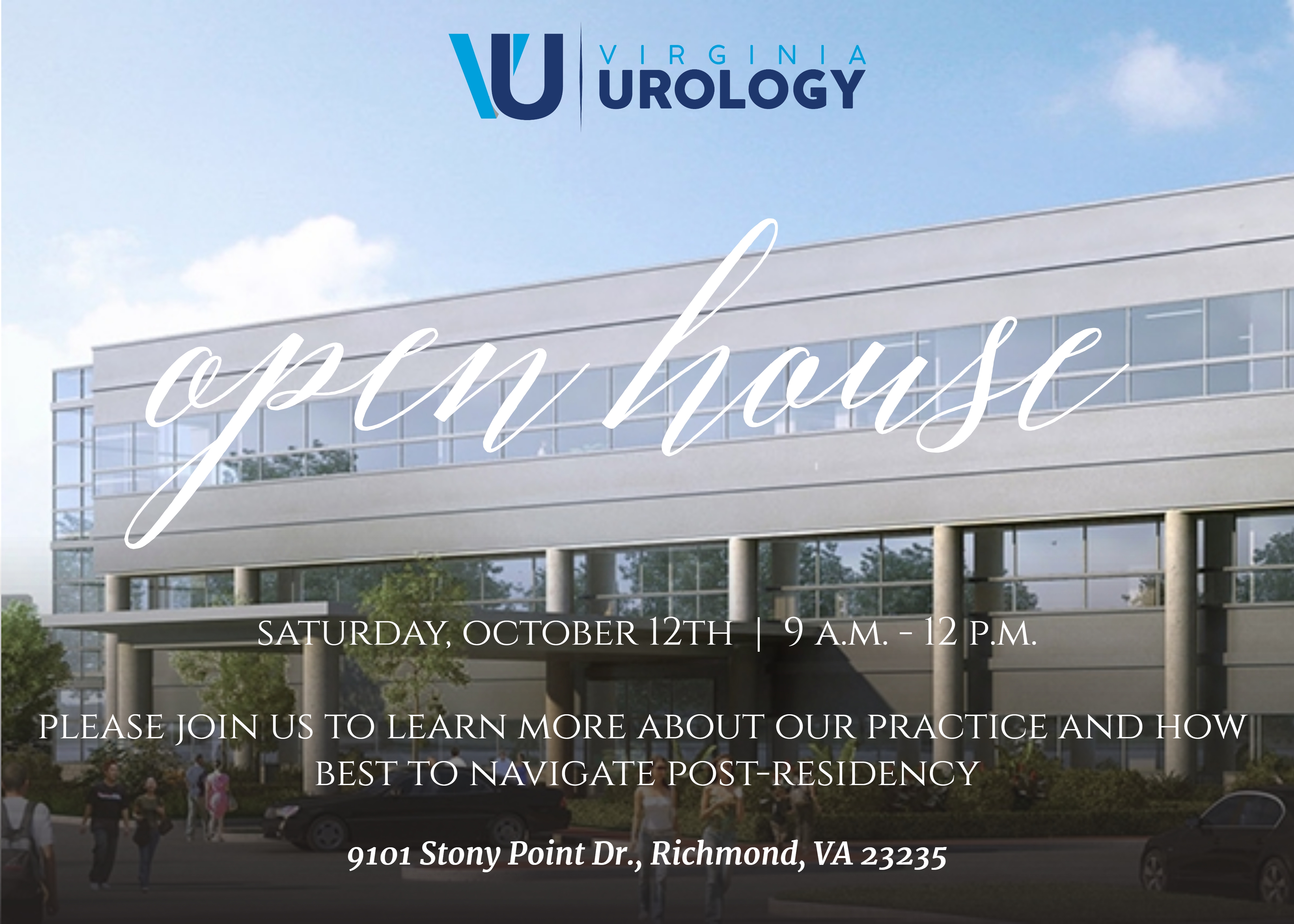 Welcome to Virginia Urology's Resident Open House Information page.
Please join us for an informative morning to learn more about our practice and how to best navigate post-residency.
We would like for you to be our guest for this program. If you are from out of town, we have secured rooms for the first 15 attendees at the Linden Row Hotel in Downtown Richmond for Friday, October 11th. Virginia Urology will be covering the cost of the room, however you will need to secure your reservation through this link and have a credit card on file for incidentals.
This is an exciting weekend in Richmond with much to do and see! Our open house will be held at our Stony Point office Saturday morning from 9 until noon. After the program, you will be free to enjoy the Richmond Folk Festival or many of the other attractions that make our city so fine.
Location:
Virginia Urology
9101 Stony Point Drive
Richmond, VA 23235
To RSVP:
Please fill out the form below or email info@uro.com