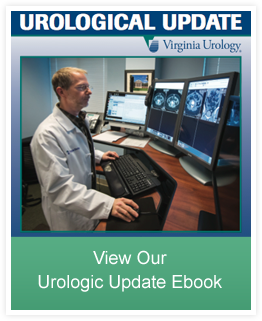 Virginia Urology (VU) has a long history of providing quality care to the Greater Richmond metro area since 1929.  This practice prides itself on its strong commitment to the community's urological needs by recruiting highly skilled physicians and using the latest technology. The practice is comprised of  65 providers that include urologists & urogynecologists as well as physicians specializing in the urologic aspect of anesthesiology, pathology, pelvic floor physical therapy, radiation oncology, and radiology. Because we have such diverse medical professionals we are able to provide the latest technologies with our mission of providing the best possible care for each patient. Our board certified physicians and staff are dedicated to offering care that blends state-of-the-art medical expertise with compassionate, individualized attention. The group has urology specialists spanning nearly every discipline within the field of urology.
VU has 7  office locations throughout the Greater Richmond area and a licensed and accredited ambulatory surgery center. In addition to our convenient locations, we have diagnostic imaging available at most of the locations.  MRI and CT are available at our Stony Point location. Through the use of our secure electronic medical record system you can be seen at any of our locations by any VU physician!
VU organizes and facilitates continuing medical education seminars annually for physicians in the fields of urology, family practice, internal medicine and general practice. In addition, our practice trains urology and family practice residents from the Virginia Commonwealth University Health System.
For your convenience we offer:
8:00am to 5:00 pm office hours M-Th and 8- noon Friday
 Friday afternoon and Saturday morning appointments for emergencies
On site diagnostic testing/ treatment for most urologic conditions
7 office locations throughout the Central Virginia area
Accredited ambulatory surgery center
Acceptance of most insurances including HMO's (please call 287-1030 Monday – Thursday to verify that we are on your providers plan)