Emporia
431 S. Main Street
Emporia, VA 23847
Phone: (804) 330-9105
Fax: (804) 521-1061
Get Directions

Hanover Medical Park
Office & Surgery Center – are two separate locations
Office Address
Medical Office Building #1
8220 Meadowbridge Road,
Suite 202
Mechanicsville, VA 23116
Get Directions
Please note you may enter this building from the front where there is valet parking or you may drive around to the backside of this building and enter from the other entrance.  Valet parking is only available in the front where parking is more congested.
Surgery Center Address
8228 Meadowbridge Road
Mechanicsville, VA 23116
For Surgery Center please note: If entering from Meadowbridge Road you must go towards the left of the buildings as you are facing the buildings and go around the building to Surgery Center which is the last building on the right. You will see Rainbow Station Daycare on the left.  The building entrance is to the right of the MOB 1 entrance that you see. Unfortunately, Google maps does not give accurate directions.
Phone: (804) 330-9105
Fax: (804) 521-1061
Please note for office visits: Virginia Urology patients visiting the Hanover Medical Park Office address will be seen in the Medical Office Building 1, Suite 202. Medical Office Building 1 is the building adjacent to this VU Surgery Center. The street address is
8220 Meadowbridge Road,
#202 (MOB1),
Mechanicsville, VA 23116.
Additional Directions:
After arriving at the Hanover Medical Park,  if not using valet parking, you may also park around the back of the building between Medical Office Building 1 (MOB 1) and the Virginia Urology Surgery Center facing Atlee Road. Proceed through the main doors of the MOB 1 and located to the right are the elevators. Take the elevator to the 2nd floor and the office will be straight ahead on the right-hand side.

Midlothian St. Francis
14051 St. Francis Blvd.
Suite 2201
Midlothian, VA 23114
Phone: (804) 330-9105
Fax: (804) 521-1061
Get Directions
Prince George Puddledock Medical Center
Puddledock Medical Center
2025 Waterside Road,
Suite 105
Prince George, VA 23875
Phone: (804) 330-9105
Fax: (804) 521-1061
Get Directions

Reynolds Crossing
6900 Forest Avenue,
Suite 200
Richmond, VA 23230
Phone: (804) 330-9105
Fax: (804) 521-1061
Get Directions

Please note: Our building is in the back left corner of the Reynolds Crossing Office Complex. Please turn into Reynolds Crossing from Forest Avenue at the sign that indicates our address- 6900 Forest Ave.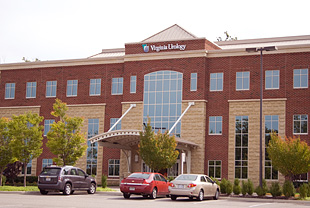 Stony Point
Office & Surgery Center
9105 Stony Point Dr.
Richmond, VA 23235
Phone: (804) 330-9105
Fax: (804) 521-1061
Get Directions

Tappahannock
1396 B Tappahannock Blvd. (Rt. 17)
Tappahannock, VA 22560
Phone: (804) 330-9105
Fax: (804) 521-1061
Get Directions